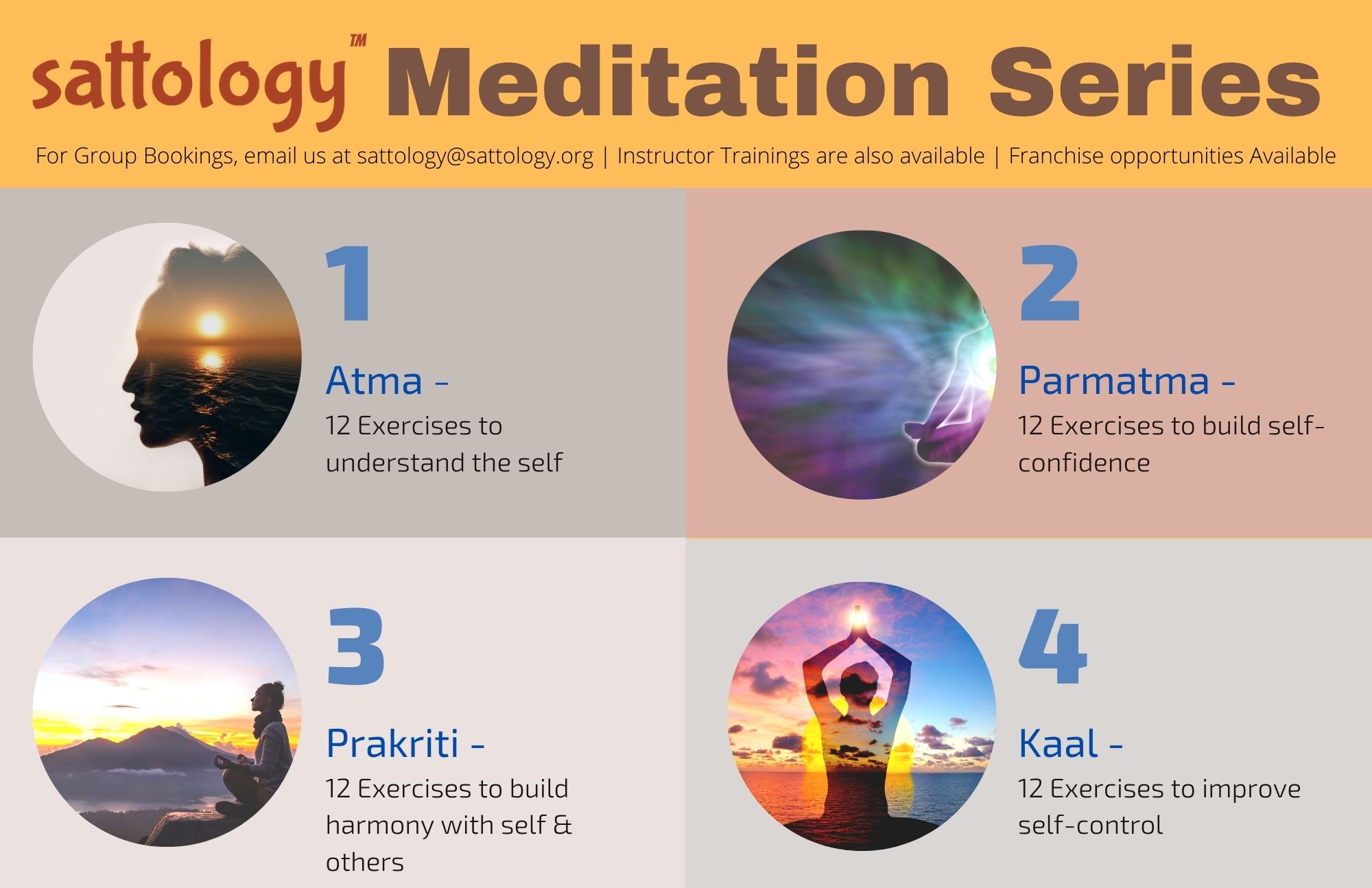 Sattology Meditation Programs for Large Groups
These 12 Sessions in four categorizes help companies and organizations improve productivity of their employees or staff.
These sessions are every scientifically designed to extend the human potential through mindfulness and advanced meditation techniques. For group training, please send an email for inquiry with the appropriate meditation number from the image below.
12 Meditation Exercises to build self-awareness
12 Meditation Exercises to build self-confidence
12 Meditation Exercises to build harmony around us
12 Meditation Exercises to build self-control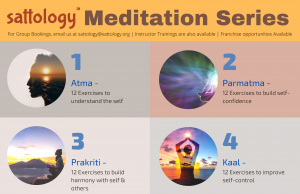 These sessions are also open for Franchise opportunities. Our teams will train and certify Yoga Instructors to use this meditation to offer to their students.
For Yoga Instructors:
They will have to under go a written test to ensure understanding of the philosophy and science behind these techniques. Each certification lasts two years and allows each Instructor to use it to showcase authenticity and credentials. Certification Cost is $250 per year
For Franchise Owners:
All Yoga instructors must be certified in order for the studio to be certified as a 'Sattology'
All these services are available at discounted non-commercial rates as part of our mission of serving the society. All proceeds go towards the mission of Sattology Everyday Chant Inc as a 'donation'.  Our mission is to promote truth or 'Sat' and debunk myth or 'Untruth'.
We publish thought provoking articles and videos to bring out essential truths which were destroyed.
Our YouTube channel: https://www.youtube.com/channel/UC0QciEoS5ybFLwtrAsQWQ5A
Book your session at: https://everydaychant.com/classes-timetable/